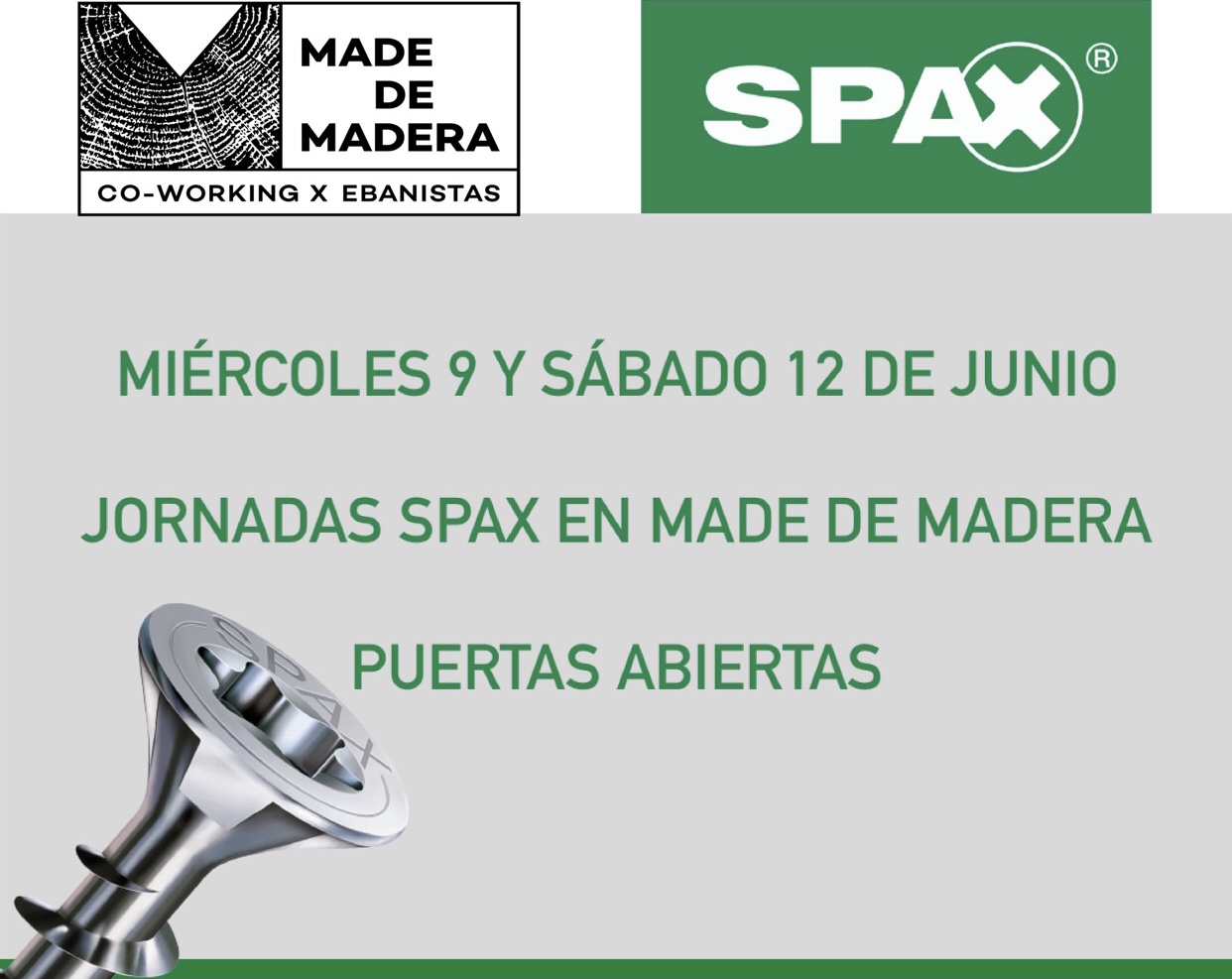 Quieres aprender la diferencia entre tornillos, sus puntas y el utilizo de cada uno?
Vente a nuestro día de puertas abiertas en el que, junto con nuestros amigos de SPAX, resolveremos todas tus dudas.
IMPORTANTE: El evento es gratuito pero es imprescindible reservar plaza.
Entradas, gratuitas, en nuestra web.
. . . .
Do you want to learn the difference between all types of screws?
Come to our open day in which, with the help of our friends from SPAX, we'll answer all of your questions.
IMPORTANT: although it is an open day, reserving a spot is mandatory.
Free tickets on our website