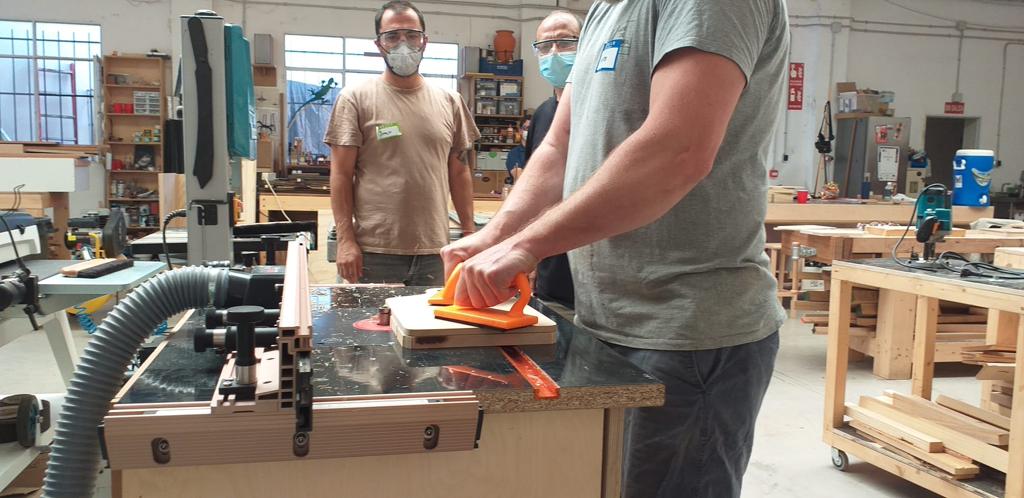 Fresado con plantilla
En esta clase aprenderás a crear formas complejas utilizando fresadora de mano y mesa de fresado.
Los alumnos aprenderán a construir una plantilla de la forma que quieran crear y luego a reproducirla en sus piezas finales.
También conocerás la diferencia entre los varios tipos de brocas, los distintos tamaños y cómo elegir la mejor opción para cada proyecto.
. . . .
Router Template class.
During this class you will learn how to make complex shapes using a handheld router and a table mounted router. Students will learn to construct a plantilla of the form they wish to create and then transfer that pattern to their final work piece. You will learn the difference between the various kinds of router bits, router speeds and how to select the right bit for the your project.